Joomla is another open source management content system. It is being referred by the majority as one of the best CMS in the entire world.
When installed, the administrator of the website can login to the administration backend console and set up different sections, content items, categories, polls and everything more. When new contents are now created, a "what you see is what you get" or WYSIWYG editor allows you to edit free Joomla even if you do not know anything about html and html codes. But, even users are not mandated to learn or t know html, they are still encouraged to so that they can edit and manage their own website by their few basics or complicated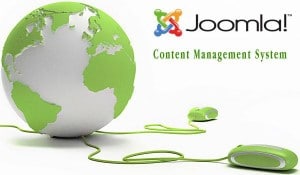 customization. In addition, if you really do not have any knowledge about html, there is a Joomla community forum. It is where designers and programmers help new users to know anything related to this; anything and everything if possible.
Joomla is an open source management system which is PHP-written for managing content and publishing on the web using database, especially the MySQL database. Joomla also includes features such as web indexing, page caching for improvement in its performance, RSS feeds, newsflashes, and printable versions of pages, forums, blogs, calendars, polls, language internationalization and website searching.
Joomla comes from the Swhili word "jumla" which literally means "as a whole" or "all together". And it was first released in the year 2005 in 15th of September. And it was released under GNU or the General Public License.
Free Joomla Features:
Products, news and or services sections that are simple to edit and manage
Database which is completely considered driver site engines
Contributing authors can be added by different topic sections
Layouts can be fully customized which includes center, left or right boxes for menu
You can upload images from your own photo library to the website photo gallery anywhere from the website
Dynamic Voting/forum/poll booth for results that are on-the-spot
It runs on FreeSD, Linux, Solaris, MacOSX server and AIX
Free Joomla Extensive Administration:
Generators for random news flash
Change of order of objects such as FAQs, articles, news and etc.
Object hierarchy ( as it was in the number of sections, divisions, departments as you want)
Remote submission of author module for articles, news, FAQs and other links
It can store all your PDFs, DOCs, DOCXs, GIFs, XLSs, JPEGs and PNGs for your image library for easy online use
It has automatic path finder. You can place a photo and let Joomla does its work
Management for news fees. You can choose among 30+ news feeds from around the globe
Management for archives. You could keep articles which are old enough to post, you can keep it instead of throwing it away
You can use email and print it the way you want it to be
Edit text as if you are on Word Pad
Edit everything, including how it look and feel