SSL Certificates for Websites
Websites dealing with critical data and financial transactions are always under threat against several illegal online activities. It is therefore very important to secure the data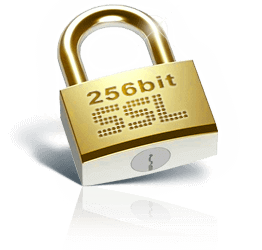 passed through internet from one computer to another. A widely accepted technology to safeguard the websites is SSL (Secure Sockets Layer) which helps to encrypt the connection between a web server and client.SSL security is expensive and most shared web hosting companies do not provide this service without extra payment.Thaihosting provides SSL certificate-256 encryption for some additional payment.
How SSL Works?
When SSL service is activated on a web server, the client needs to complete a series of questions about its identity. The server then generates two cryptographic keys-one public key and the other private. The open public key is placed in a CSR (Certificate Signing Request) file which has the basic details about the client. The CSR is then submitted to the certificate authority (SSL provider) which will verify the details of the client. When the details are validated by the certificate authority, a certificate is issued to the client. Now the server hosting the client's website can match the certificate with the private key. The visitors of the website are provided with an encrypted link between the website and the browser. The Lock icon displayed at the top left side of the web address is the mark of SSL authentication of a website.
Why SSL is Important to Some Websites?
Encryption of data is not ordinarily required for websites that do not handle sensitive information. Normally any computer between the user and the server can get any information sent across. In an encrypted mode only the user can see the information meaning that those with malicious intention are not able to gather any sensitive information like passwords, usernames, credit card numbers and bank account details. According to a recent study done by US technology publication, eWeek, Thailand is the third country involved in cyber crimes and the internet users have a 20.8 percent chance of being attacked or becoming infected with malicious programs.Only reliable and spam protected hosting companies in Thailand can keep off hackers and identity thieves.
SSL certificates display the domain name, address and location of a website. Certificate expiration date and the details of the certificate authority are also shown on the certificate. When a user tries to log into a website enabled with SSL, the browser checks if the certificate is not expired and the certificate authority is trusted or not. If the certificate is expired or it was not issued by a trusted authority, it displays a warning message to the user.